"Bart Simpson" Tagger Arrested by SFPD 18-047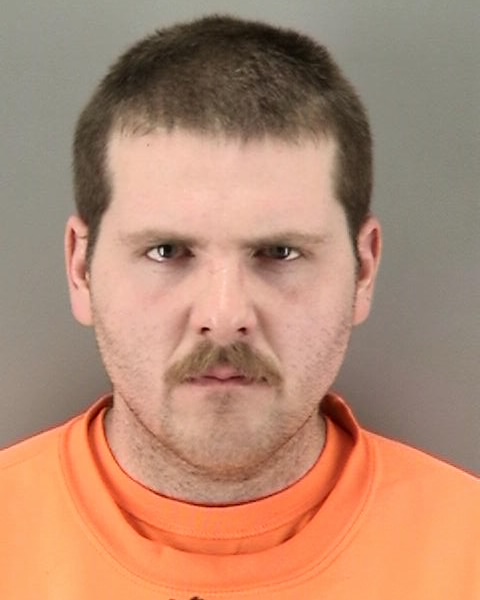 On March 27, 2018, at approximately 2:52 AM, Central District police officers were dispatched to the 600 block of Jackson Street regarding a vandalism call. Dispatch  broadcast a description of male who was painting an image of Bart Simpson. The suspect was described as wearing a bright orange construction vest and a dark colored shirt.
The officers observed a male matching the description of the suspect near the corner of Grant Avenue and Jackson Street.  Officers detained the male, later identified as Tyler Ross, a 27 year-old transient.  Ross had paint on his hands and had an open grocery bag which contained several cans of spray paint. Ross also had in his possession, paint markers, white-out pens, etching pens and a Bart Simpson keychain.
One officer walked around the area of the 700 block of Jackson Street and observed a freshly spray painted image of Bart Simpson.  The paint in the image matched the paint on Ross's hands and the spray paint cans found in his possession.
Based on evidence and witness statements obtained during the investigation, Ross was arrested and booked at San Francisco County Jail on felony and misdemeanor counts of vandalism at San Francisco county jail. Ross's booking photo accompanies this news release.
While an arrest has been made, this remains an open and active investigation.  Anyone with information is asked to contact the SFPD Tip Line at (415) 575-4444 or text a Tip to TIP411 and begin the text message with SFPD.  You may remain anonymous.
Tags:
Crime News & Tips,
Announcements,
News Release