The Pink Patch Project is a public awareness campaign in which law enforcement agencies around the United States use pink versions of their agencies' patches to encourage conversations with community members about breast cancer. By participating in the Pink Patch Project, law enforcement agencies help increase awareness about breast cancer; raise funds for research in the areas of prevention, diagnosis, treatment and cure; and offer support and encouragement to those affected by the devastating disease.
San Francisco Police Department will participate in the Pink Patch Project this October during Breast Cancer Awareness Month. SFPD, in partnership with the SF Police Officers Association, will raise funds through the sale of Pink Patches for Bay Area Cancer Connections, a non-profit organization that provides personal care and support to breast and ovarian cancer patients and their families. In 2018, department raised $25,000 for the organization.
To donate directly to Bay Area Cancer Connections, please visit bayareacancer.org. SFPD Pink Patch t-shirts, wristbands and lapel pins are available by emailing [email protected].
Image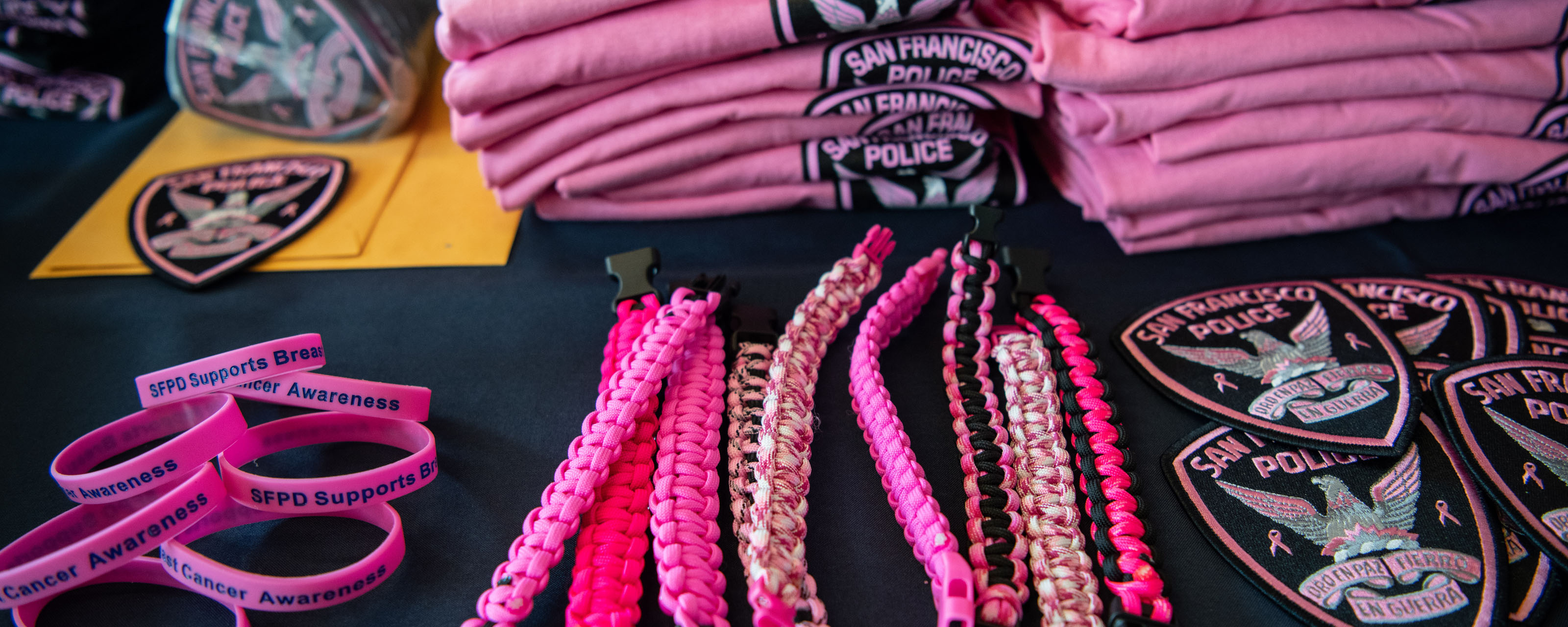 Check out the SFPD Pink Patch Project Video